What a weekend! As always, our more in-depth profiles of the projects will follow in the next few days, but while the dust settles, for those desperate to know more, here's the inside skinny on what our amazing hackers made this weekend.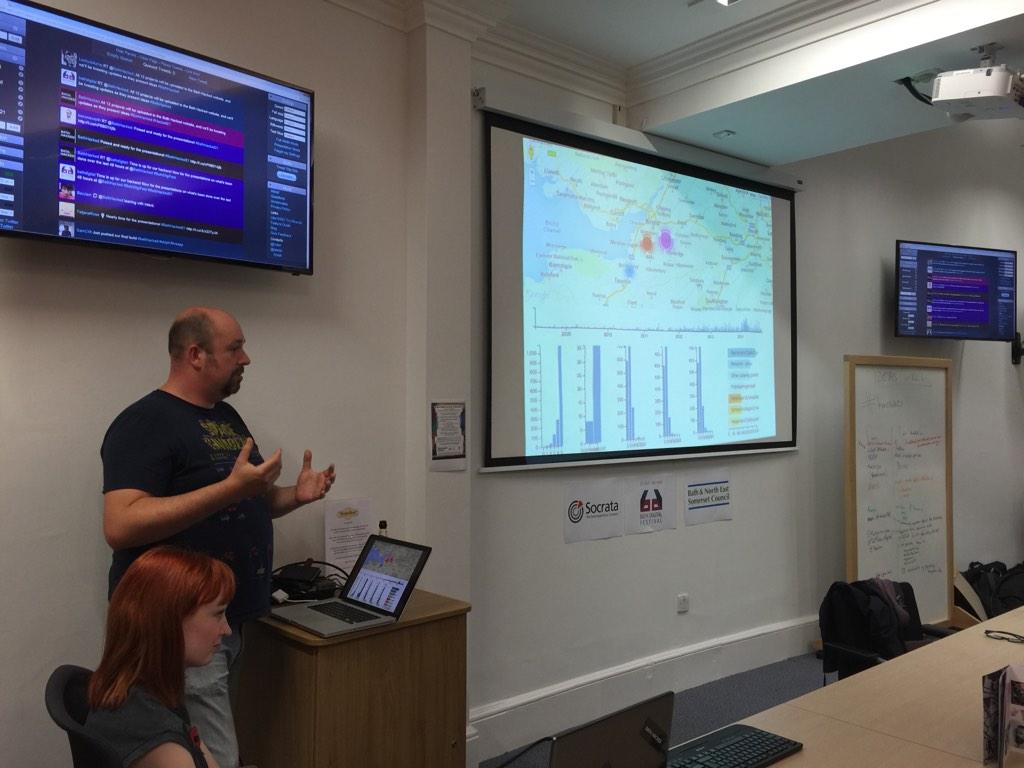 @bathplanning – @_duncan_ developed a twitter application which tweets all larger planning applications, another account @Bathallplanning
BathAlerts – @jackmcconnell, @_nadnerb, @thomasfletcher and @michaeltremante made a tool for you to get

personalised, monthly email alerts about things happening around your postcode in B&NES.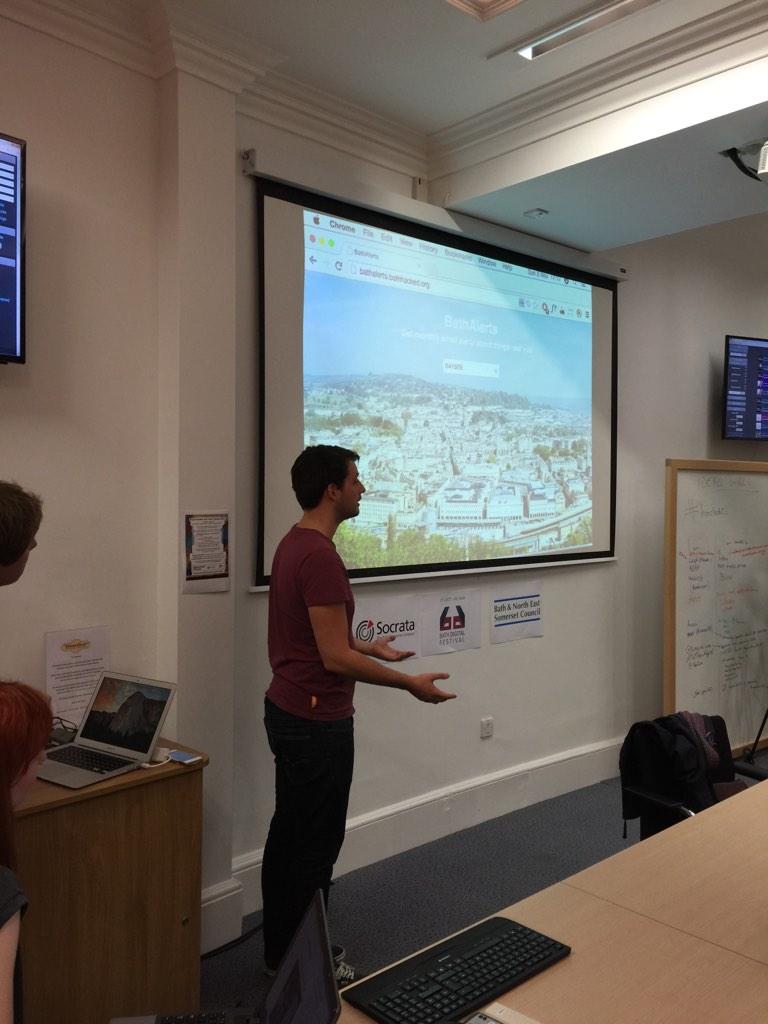 Gavin Bryan – @GavinBryan made n

ative apps (iOS/Android) to allow residents of Bath to interact with the Bath Hacked data.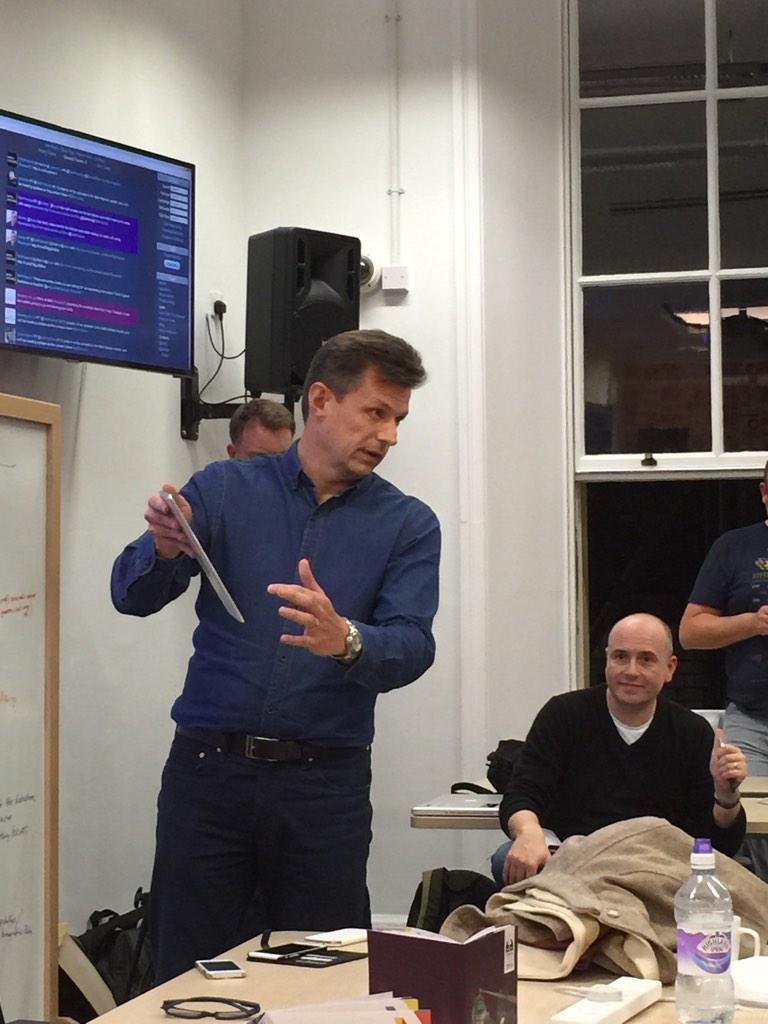 Annies' Art App – our two Annies developed an outline for an app to e

ncourage historical explorers through an iBeacon activated app & interactive large scale map.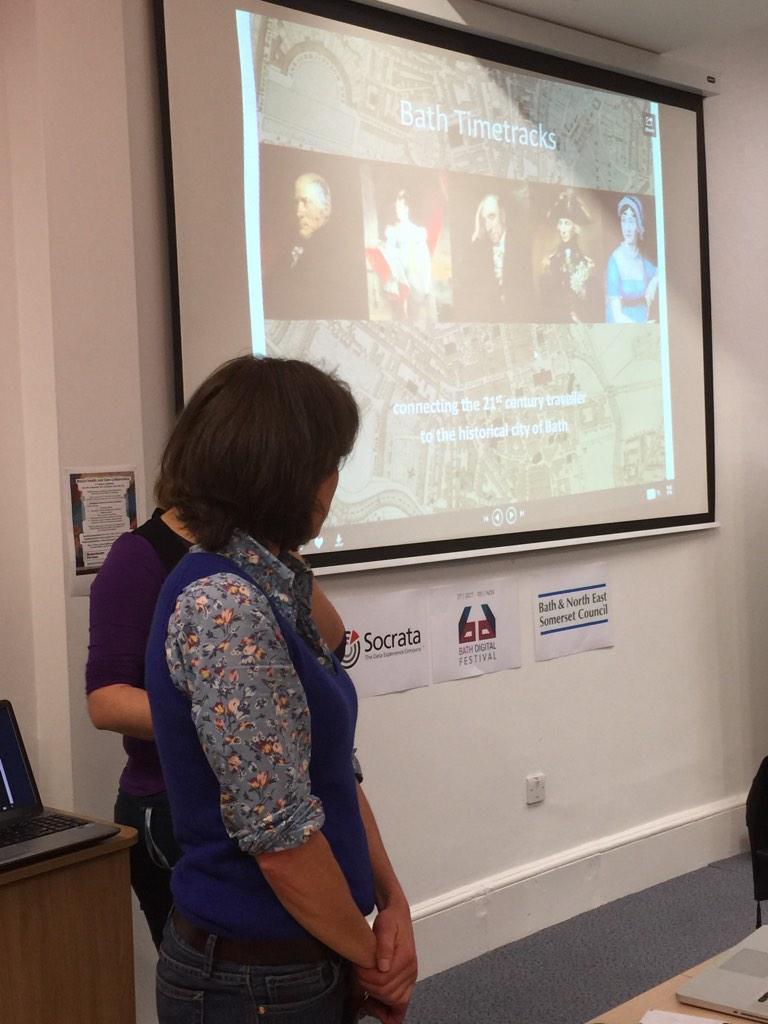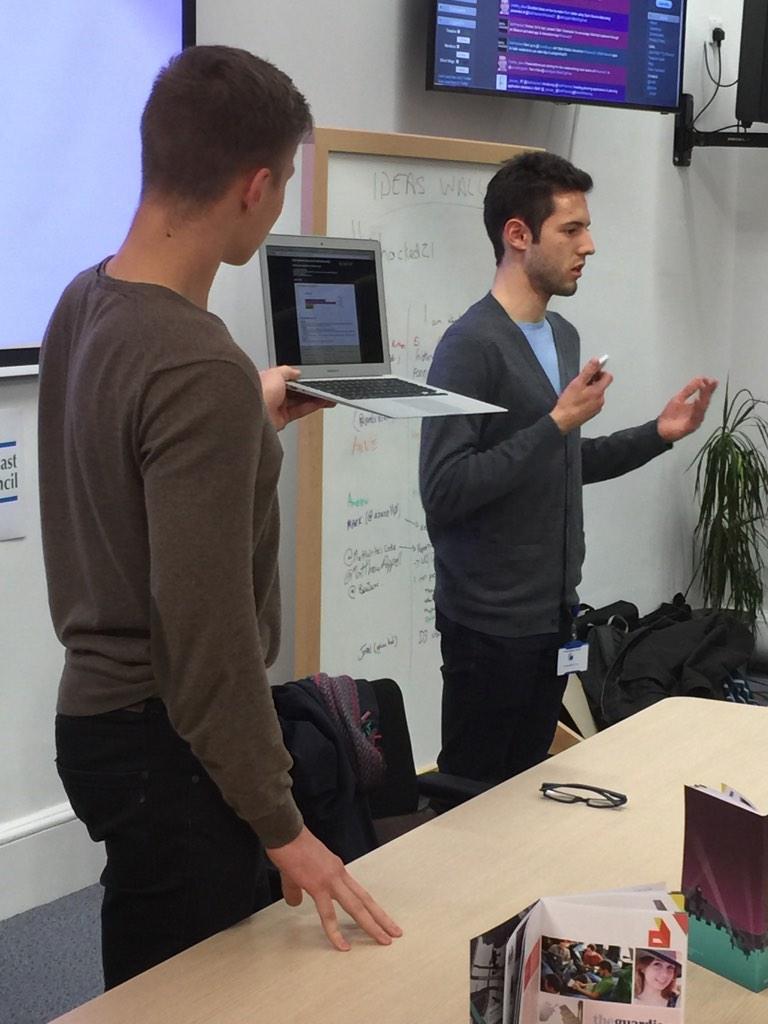 Time Team – @SophieDrake and @torminalis made a t

imeline of Blue Plaques around Bath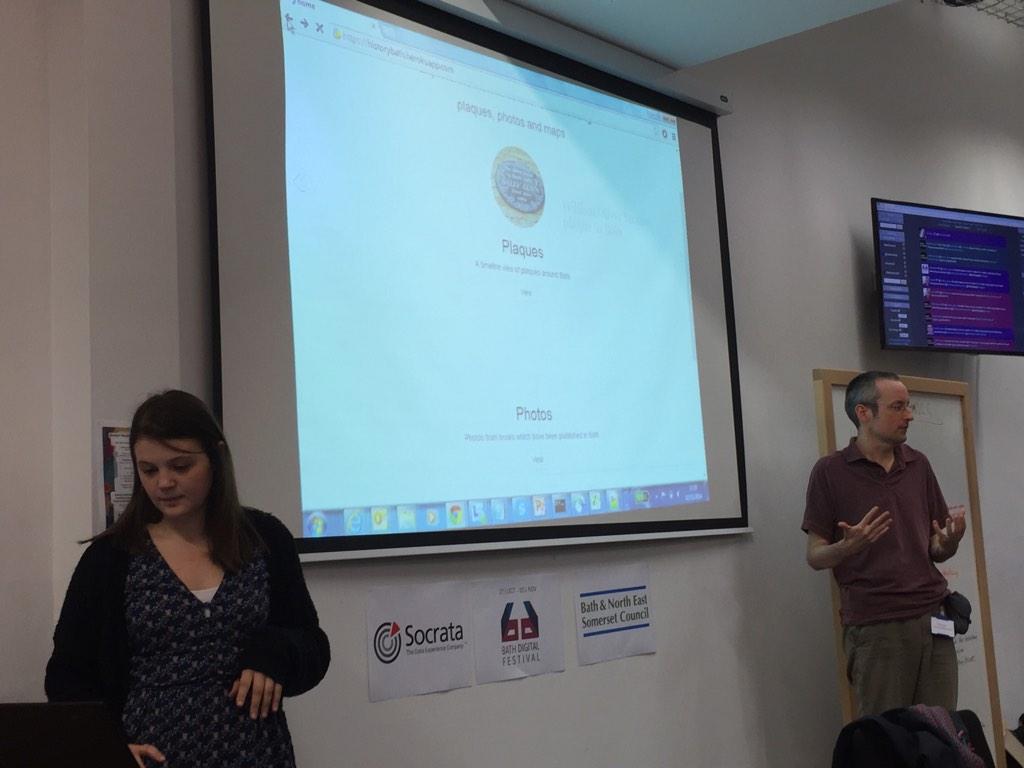 Miles and Felix –

@ffffelix and @milesarmstrong

made EAT A FOOD – "

Bathonians are spoiled for lunch options. But sometimes all you want to do… is EATAFOOD.COM"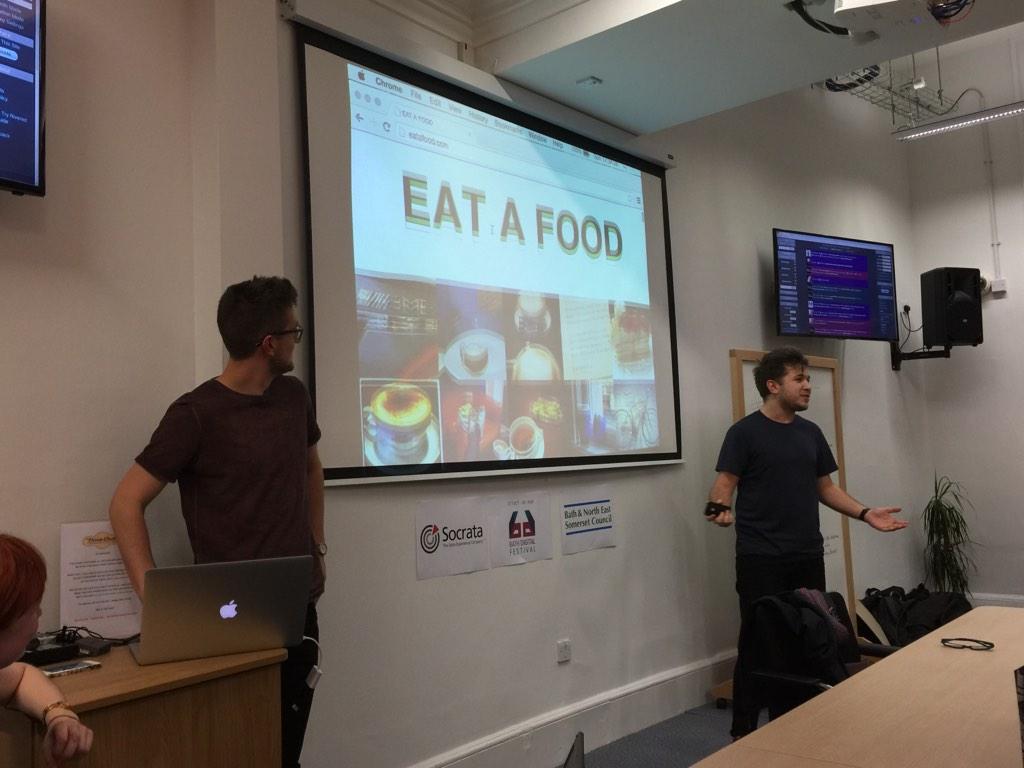 Exposé

– 

@SamClift

and the team used open source data to analyse "What Bath spends its Money on". Where, when and with whom..

votetub

–

@chris_heward, @danielthepope and @issunboshi

worked on m

aking party/candidate info for 2015 local/general election (+ past results) accessible on one site.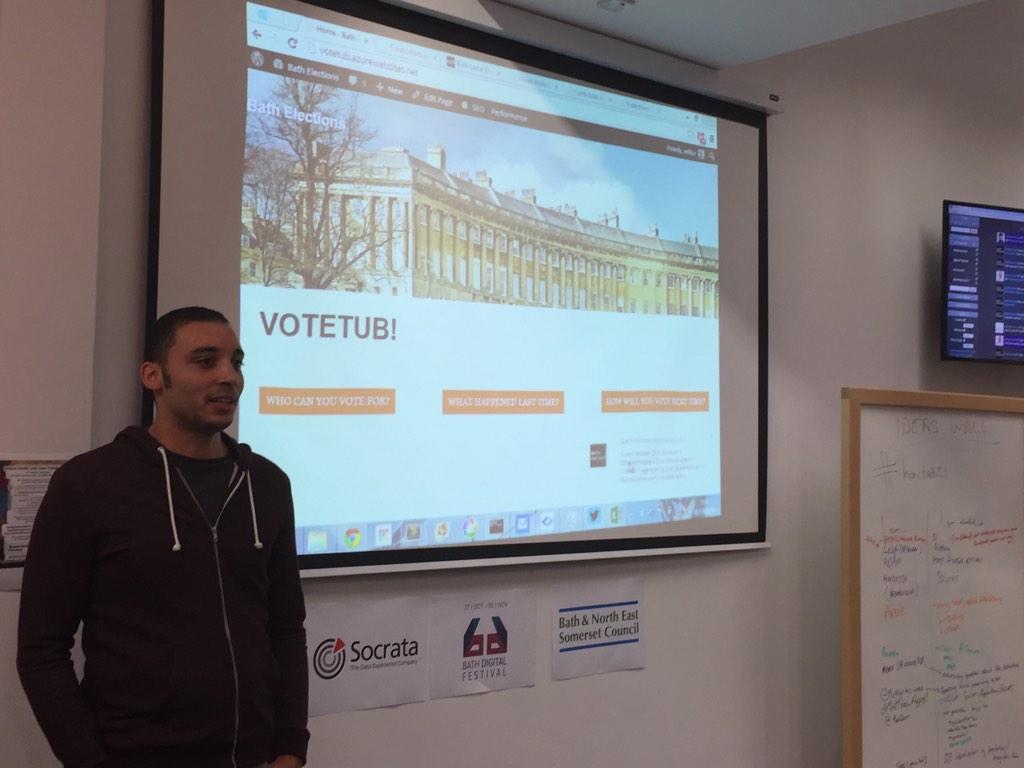 Featherweights

– Matt and Jon made interactive visualisations to help make people engage better with Open Data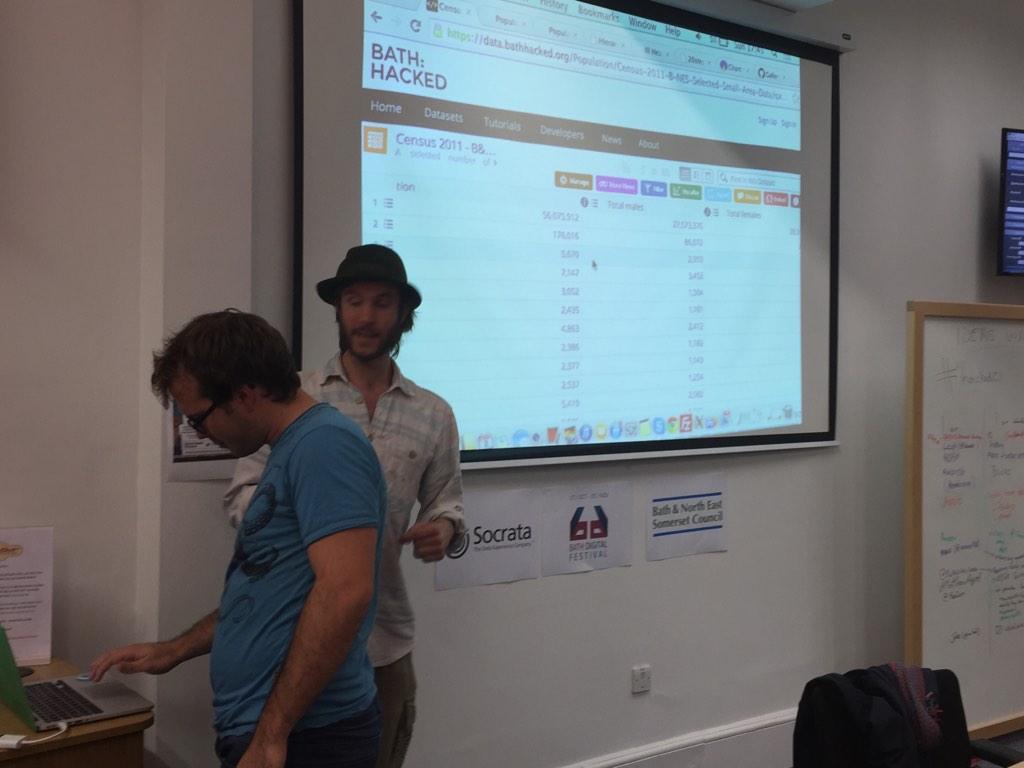 and last but not least…
Cake Science – @ofcakescience came along to help us run things but due to the power of Open Data ended up hacking on books and libraries –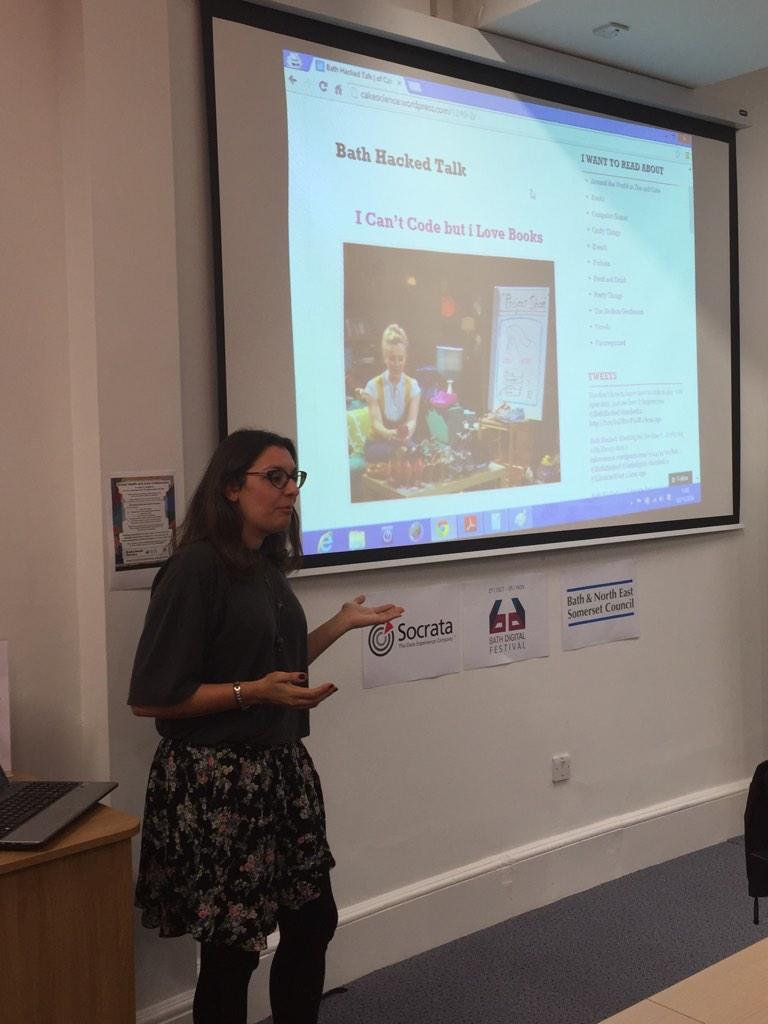 With so much awesome in one room, however did our judges do it?