After a busy day's hacking and weeks and months of preparation from the B&NES Air Quality team and the Bath:Hacked steering group; our fearless judges (Cllr Dave Dixon from B&NES Council, Robin Spalding, the Councils' Environmental Monitoring Officer and Tom Lewis from our amazing hosts the Guild Co-working Hub) came up with their winners.
We'll be posting more in-depth profiles of all the amazing projects and loads more photos (including some surprise time-travelling guests) later, but we're so excited, we had to get the news out!
Our prizewinners are…
Best Overall (£400) and Best Mashup (£150) – to "Team Slackers" (Adam, Steven and Ashton) for their climate dashboard, mashing up local and national data including forecasts.
Best Visualisation (£150) and Best Shipped (£150) – to "Team AirLapse" (Jack and Tom) for a time lapse-animation of historic air quality data – See it for yourself at – http://bathhacked.org/airlapse/
Most Educational (£150) – to "Team Leigh" for his in-depth statistical analysis of patterns  in historic data relating to the London Road air quality monitoring station. The visualisations are now available on the Council Website and you can access the code at –https://github.com/datasulis/air-quality-report
We're sorry everyone couldn't win and so honourable mention and the most incredible amount of kudos also goes to our other hackers:
Team Beef (Simon, Liam and Jordan)with "Jurnyz" a web app to record transport behaviour and promote behaviour change. – Log on and find out more at http://jurnyz.com/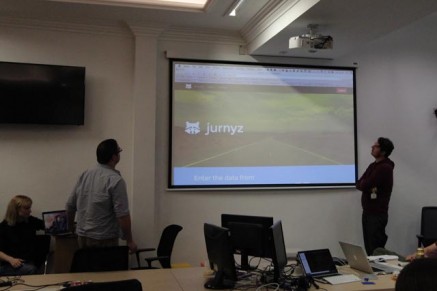 Team Dave  – with a redesigned version of the Council's air quality pages.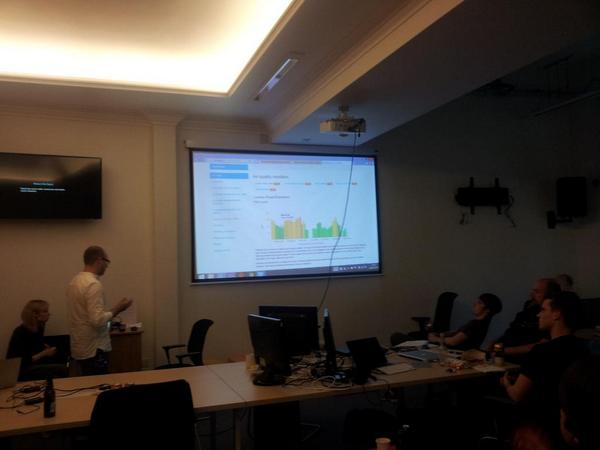 Rare and Square (Adam and Jason) – who presented their vision for a site which compared the air quality in Bath with that on other planets!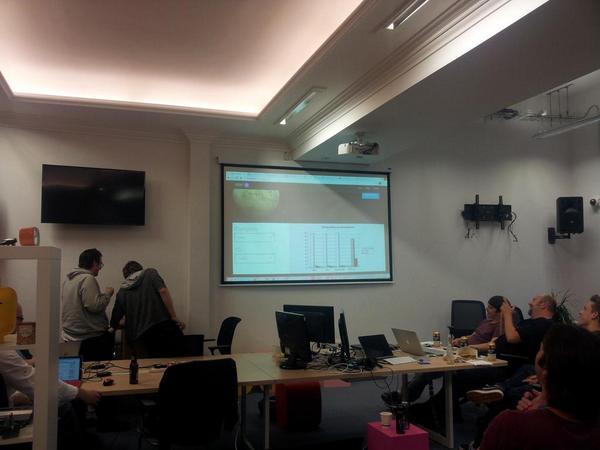 Team Ambrose – Who thought about needs related to air quality and provided a visualisation of prescriptions for respiratory conditions – see for yourself at – http://ambrosen.github.io/